We believe that
when she wins,

everybody wins
Let's create together a promising future for our girls and women
She Wins is a non governmental organization that is born of the need of girls and women of having equal access to education, sports and development in Mexico and latin america.
Our organization was founded in 2015, with the vision to attain gender equality and women empowerment. We work mainly through Sports Academies and Clinics, Life Skills Workshops, English as a Second Language, Train the Trainers courses, Sport Diplomacy and International Service-Learning Exchanges.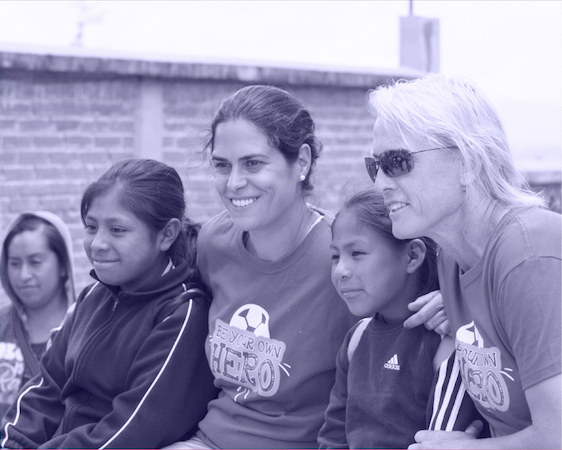 Just 25%
of girls younger than
10 years old
, 
practice physical activity for 60 minutes a day
Just 12%
of adult women
practice a sport
at least once a week
43%
of women suffer
from obesity
Our work is focused on changing these numbers and giving a better quality of life to our beneficiaries and their families
When we invest in girls and women's development we: 
Fight to end extreme poverty and create economic and social benefits.
Combat unwanted girls and teenage pregnancies, avoiding the number one cause of death for girls, childbirth.
Help close the gender gap, giving girls access to education that will help them get a better job in the future and have a positive impact in their lives, their families and society as a whole.
WE BELIEVE THAT WHEN SHE WINS, EVERYBODY WINS.
Sports academics and clinics
english as a second language